The sweetness

&

bouyant rhythm

of New Orleans music

took hold of Butch

&

never let go.
COMIN' UP
FEB. 13 - 2:00 p.m.
MacPhail Center for Music in Minneapolis
Jazz piano performance and master class
MacPhail Center for Music, Antonello Hall
$5 General Admission, free to MacPhail students at the door.
MacPhail event webpage
MacPhail Center for Music
501 South 2nd Street
Minneapolis, MN  55403
612-321-0100



Hey, collectors...going...going...
The very last of Butch's solo series on Daring Records. Order while they last!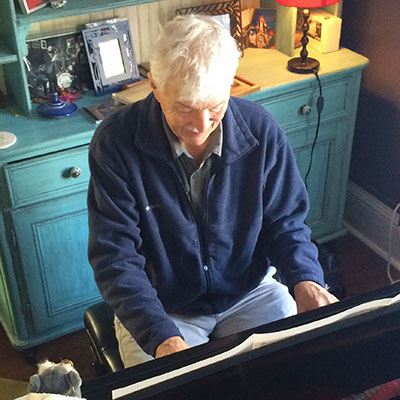 On his out-of-tune Steinway, Butch plays his composition from 2015,
In The Gloom.
It is a great honor to be the 2015 recipient of the A.P. Anderson Award from the Anderson Center at Tower View in Red Wing, Minnesota. "Each year the Anderson Center presents the A.P. Anderson Award for Outstanding Contributions to Literature and the Arts in Minnesota."
BUTCH'S STORY
Born in a small Minnesota river town, Thompson played Christmas carols on his mother's upright piano by age three, and began formal lessons at six. He studied clarinet in high school, and as a teenager led his first professional jazz group, Shirt Thompson & His Sleeves.

Read more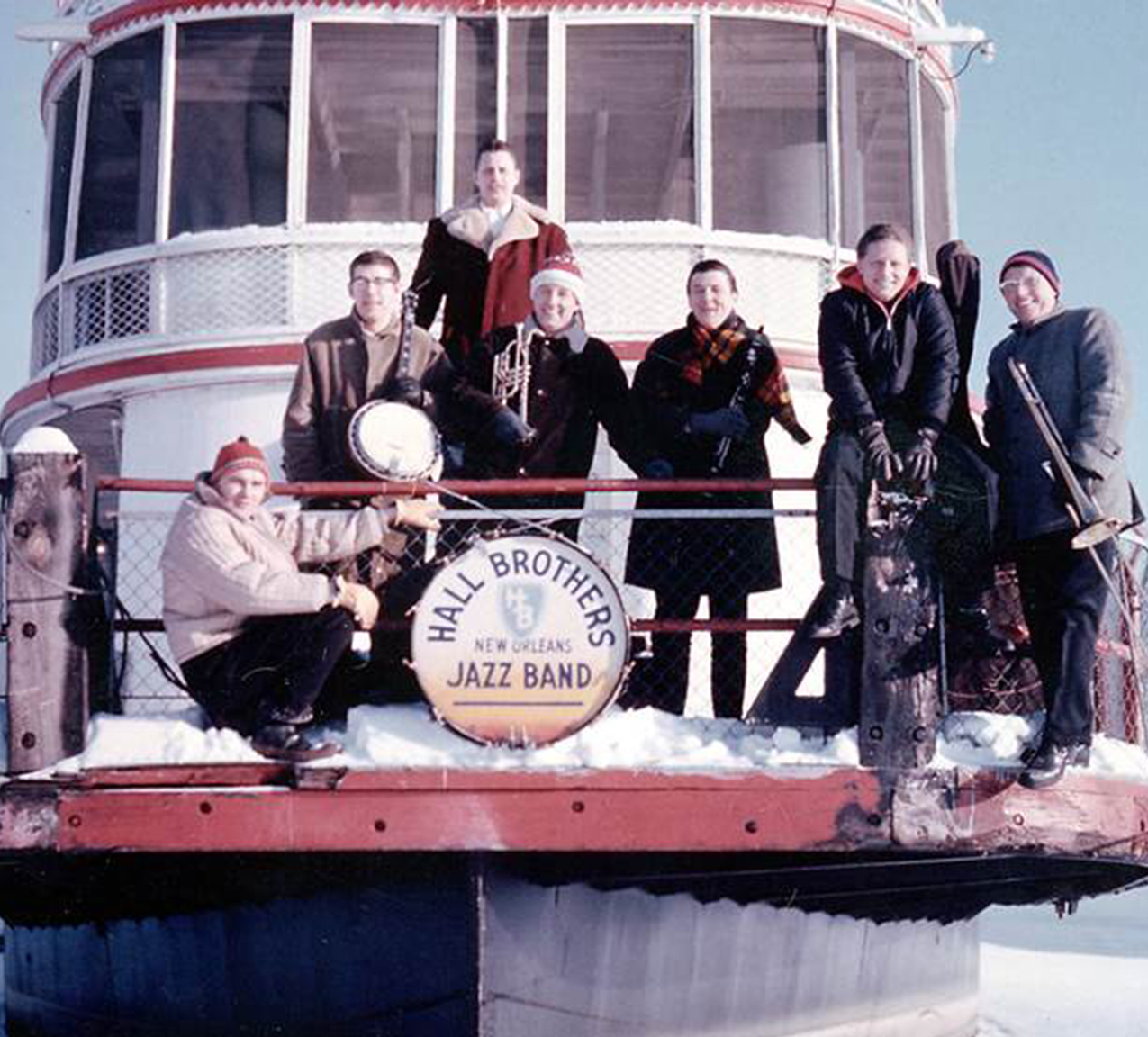 The Hall Brothers in the mid 1960s play
Mr. Johnson Turn Me Loose
. Stan Hall, piano; Russ Hall, trombone, Mike Polad, banjo, Charlie DeVore, cornet & vocal, Bill Evans, bass, Doggie Berg, drums, and Butch on clarinet.
---
THE MUSIC
Evolving Jazz Tradition

Butch brings his own voice to the classic jazz repertoire of blues, stomps, ragtime and pop songs. From Scott Joplin's Maple Leaf Rag to Duke Ellington's Mood Indigo, from Jelly Roll Morton's New Orleans jazz to the virtuosic stride piano of 1920s Harlem, Butch has played his personal style from Cairo to Kansas City.

MUSIC FOR ALL OCCASIONS

Whether he's working solo, with his well-known trio, or other ensembles around home or in New Orleans, Butch delivers variety and the pure, contagious joy of music making.

Jazz was born in New Orleans, he said, from a gumbo of "everything from blues to opera. Jazz music is to be played sweet, soft, plenty rhythm. When you have your plenty rhythm with your plenty swing, it becomes beautiful."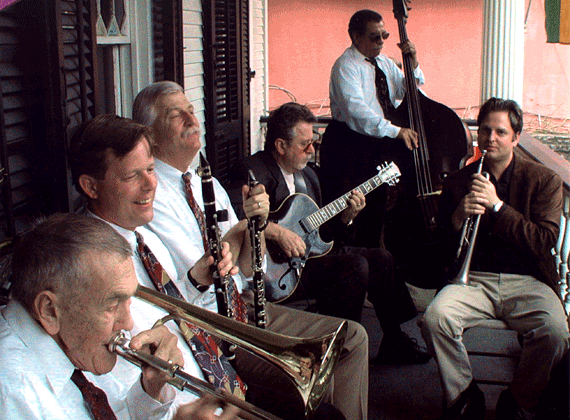 One afternoon on a New Orleans porch. From left: Tom Ebbert, Brian O'Connell, Butch, Bill Huntington, Chuck Badie, Duke Heitger.